Ageing & Muscle Building
There is a total of 20 amino acids that comprise human muscle protein; 9 of which are considered to be 'essential', meaning they cannot be produced by the body in physiologically significant amounts, and therefore must be consumed through diet. For the synthesis of new muscle protein, all 20 amino acids must be present in adequate amounts. The physiological regulation of skeletal muscle mass is determined and maintained, in large, by dietary protein intake and muscle contraction.
Ageing is associated with a progressive loss of muscle mass (termed sarcopenia) which can increase the risk of injury and disability, of which a decline in dietary protein intake, and a decline in the sensitivity of the muscle to dietary protein intake are thought to be a contributing factor1, 2.
However, a growing body of research suggests that increasing dietary protein consumption above current recommended amounts, can aid in the regulation of skeletal muscle mass and optimise tissue reconditioning in response to exercise, as noted in young healthy participants and older adults3.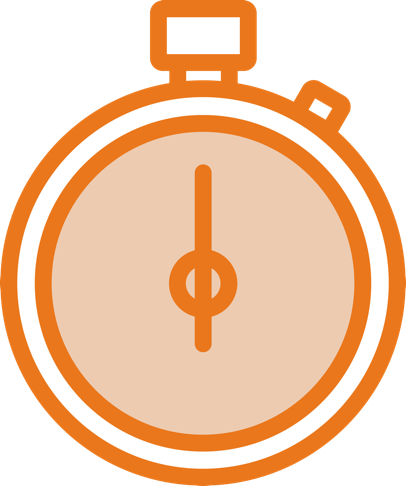 20
There is a total of 20 amino acids that comprise human muscle protein; 9 of which are considered to be 'essential', meaning they cannot be produced by the body in physiologically significant amounts, and therefore must be consumed through diet.
Research Spotlight: Key Messages
Quorn mycoprotein is high in fibre and protein, low in total and saturated fat and contains no cholesterol. It is also comparatively low energy relative to other protein sources. This makes it a great addition to an individual's healthy and balanced diet.
Quorn mycoprotein contains all nine essential amino acids (EAAs) in good quantities and is highly bioavailable. This makes Quorn mycoprotein a 'complete protein', making it comparable to more traditional sources of protein such as beef, chicken and fish.
Exploring the impact of Quorn mycoprotein on healthy ageing and muscle building forms a large part of our research programme. In the last few years, there have been some ground-breaking findings come out of one of our leading academic partners, the University of Exeter. Scroll down to find out more.
What does the science say about Quorn mycoprotein?
Quorn mycoprotein is a complete protein source and has a high PDCAAS (protein digestibility-corrected amino acid score) of 0.994. PDCAAS is a method of evaluating the quality of a protein based on both the amino acid requirements of humans and their ability to digest it. To put this into context, beef has a score of 0.92 and soy has a score of 0.915. For more information, visit our Amino Acid Lowdown Factsheet by clicking here.
Animal-derived dietary protein sources, such as whey, milk and egg have all been shown to stimulate post-exercise muscle protein synthesis rates and in addition to this, plant and fungi-based dietary protein sources have been assumed by many as being inferior1. This has been due to their typically slower digestibility, lower bioavailability, and lower essential amino acid and leucine content. However, to date wheat and soy are the only non-animal-derived protein sources to be studied with respect to their impact on muscle protein synthesis. Therefore, the research team at the University of Exeter set out to see how Quorn mycoprotein performs – in this instance, compared to milk protein1.
The study, published in the American Journal of Clinical Nutrition, found that Quorn mycoprotein is a more effective source of protein to support post-exercise muscle protein synthesis when compared to milk protein, in healthy young men. While those who ingested milk protein increased muscle protein synthesis rates by an average of 60%, those who had Quorn mycoprotein increased their muscle growth rates by more than double this1. This research builds on previous findings by Dunlop et al2. For a more detailed breakdown of the study, visit our blog post here.
Following these interesting findings in young, healthy males, in November 2020 Lead PhD Researcher Alistair Monteyne published data in the British Journal of Nutrition, demonstrating that Quorn mycoprotein also supports rested and exercised daily muscle rates in healthy older adults3. Healthy ageing is becoming more important than ever as it allows us to enjoy longer years of life in good health, so we continue to do the things we love. Therefore, no matter if you are a veggie, vegan, meat-eater, or simply want to reduce your meat-intake slightly, Quorn mycoprotein can be suggested as an effective and beneficial protein source for older adults.
Incorporating Quorn mycoprotein into a dietary plan
Due to a limited range of non-animal protein sources having been investigated in the past, there has long been a common misconception that animal-based protein sources were superior for muscle tissue synthesis. However, as recent research has demonstrated, Quorn mycoprotein can indeed stimulate resting and post-exercise muscle protein synthesis rates to a greater extent than milk protein when matched for leucine1, 3. Further to this, Quorn mycoprotein is the only vegan protein source, to date, that's ingestion has been shown to acutely stimulate muscle protein synthesis rates to a comparable extent as an animal-derived comparator.
So whether you specialise in sports nutrition, sarcopenia, or work more generally in the community with a range of ages and abilities, Quorn products can play a key role in a healthy and balanced diet. Our research is continuously evolving, and we also disseminate our findings at leading nutritional science conferences, click here to watch our presentation at the Nutrition Society Live Conference last year.
Want to know what experts we work with? Click here to go to our dedicated Meet The Experts page.
Last updated January 2021. Next review due January 2022.
---